The New Jersey State Federation of Women's Clubs is the largest volunteer women's service organization in the state and a member of the General Federation of Women's Clubs. We provide opportunities for education, leadership training, and community service through participation in local clubs, enabling members to make a difference in the lives of others, one project at a time.
The New Jersey State Federation of Women's Clubs is a proud partner with Douglass Residential College at Rutgers University. In addition, Douglass students enjoy the many benefits of partnerships including NJSFWC sponsored scholarship programs
Support New Jersey State Federation of Women's Clubs
Amazon will donate .5% of all sales made through the NJSFWC Amazon Smile account to support NJSFWC. You're going to shop anyway--why not support NJSFWC?
Connect with us via Social Media to see all our latest Updates.
Upcoming Events
September 2020
FUNDRAISING IN A PANDEMIC We will be holding a Fundraising Zoom Workshop on Tuesday, September 29, 2020 at 10am in order to share ideas on how to raise money in a pandemic. Clubs will have an opportunity to provide information on their fundraisers and trade ideas on how to raise money when we cannot gather in person. To register contact Chris Burlew, burlew@njsfwc.org, and you will receive log-in information a few days before the event.
Find out more »
October 2020
+ Export Events
FOUR trips are planned for 2019. They are: Holland Tulip Festival, May 9-16, 2019. Eight days and seven nights, featuring Chicago, Holland, Grand Rapids, Mackinac Island, and Dearborn,…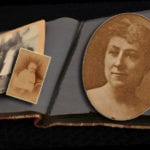 A series exploring NJSFWC's proud legacy​ As we continue this series, we will step back in time to introduce you to another woman who had the vision to…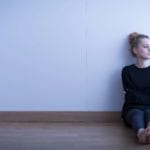 Children around the globe — whether born abroad or right here in our backyard — face a world of significant challenges, but also immense opportunity. UNICEF USA is working to build…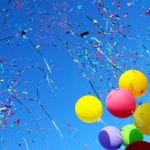 November 16, 1894…It was a cold Friday morning when approximately 150 women met in Union Hall, Orange, New Jersey. To arrive on time for the 10 AM meeting,…
Sign in Red! As you may have read, GFWC is launching a legislative action plan called "Recognize the Red". As part of this plan, GFWC is selecting two…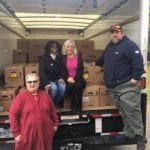 NEW BRUNSWICK – There's no place like home for the holidays. But many overseas military men and women spend the holiday away from home and away from their…
A series exploring NJSFWC's proud legacy​ As we enter our 125th year, this series will introduce you to the women who had the vision to reach for the…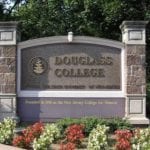 The New Jersey State Federation of Women's Clubs founded Douglass College in 1918 and we're proud to share this milestone occasion with them. What began in 1911 as…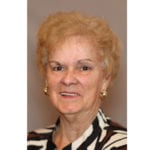 It is with a heavy heart we share the news that Carol Sas passed away on Tuesday, August 21 with her son Jason and daughter Patti by her…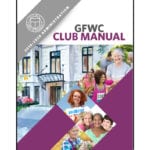 The 2018-2020 GFWC Club Manual is the best resource for your club's efforts in enhancing the lives of others through volunteer service. Read about each of GFWC's advancement…
We have been a part of the General Federation of Women's Clubs since our founding. With over 80,000 members worldwide the GFWC is one of the worlds largest and oldest nonpartisan, nonprofit, nondenominational, women's volunteer service organizations. It was founded in 1890 and chartered by the 56th Congress in 1901.