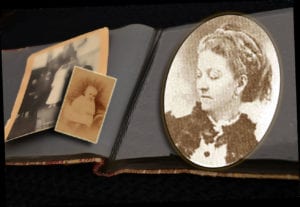 The GFWC Jennie Award is in honor of the founder of the General Federation of Women's Clubs, Jane Cunningham Croly, known fondly as "Jennie June." The award spotlights one clubwoman from the Middle Atlantic Region who has been judged on club, state, region and national levels for her outstanding performance as a volunteer within her club, community and family.
If your club would like to nominate someone for the Jennie award, here is the form from the GFWC. Be sure to save the form to your computer or device BEFORE filling it out to make sure you are able to save your work.
2020 GFWC JENNIE AWARD NOMINEE
Congratulations to Lucy Sanzalone from the Woman's Club of Brielle for being the NJSFWC Jennie Award nominee.  Lucy has been a member of Brielle since 2008 and has served as a Board member since 2009.  She has worked with Dottie's House for abused women and children, delivering clothes, food, toiletries, backpacks and toys.  Her daughter started a grieving center for children and Lucy cooks for the volunteers.  She assists veterans by working with Purple Heart of Jersey Shore, providing personal items for veterans in nursing homes.  The Bayberry Garden Club awarded her the Perennial Bloom Award for her work with their organization.
When Lucy was 16 years old her mother passed away and Lucy became in charge of the household, cooking and keeping up with the housework.  Later in life she nursed her husband for 14 years.  She enjoys helping those in need whether it be her family or her club members.
The NJSFWC of GFWC congratulates Lucy on her commitment to club, community and family.