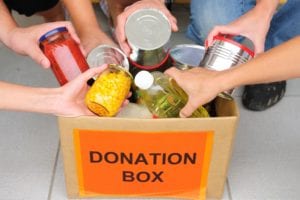 The NJSFWC has a multitude of projects that do everything from providing scholarships for women to providing a pre-college experience for high school girls to filling stockings for active servicemen and women. We bring women together from all over the State of New Jersey to work together with spirit and friendship, making New Jersey a better place.
Every two years we choose a Special State Project to support statewide through the efforts of our 8,000 members. We have contributed hundreds of thousands of dollars, hours, and in-kind donations to organizations such as the Valerie Fund, Family Promise, and Prevent Child Abuse New Jersey. To read more about our current Special State Project, Court Appointed Special Advocates for Children, click here.
Explore our many projects by clicking on the menu items on the left.