Deadline Passed for Summer Conference Registration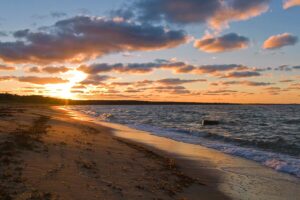 2021 SUMMER CONFERENCE AUGUST 1-3
Deadline for registration: July 16; Deadline for hotel reservations: July 17. If you missed the deadline and still want to register, call Headquarters, 732-249-5474
Come out and enjoy some fun and sun at the NJSFWC Summer Conference as we honor outstanding women from New Jersey, including our outstanding members.
Come on Sunday and enjoy one of the many restaurants (reservations recommended), the Boardwalk, the beach or the Casino.
On Monday enjoy hearing from the DVPs about the many accomplishments of your District (cheering recommended).  Come out and congratulate our Cecilia Gaines Holland winners, Jane Mackesy and Marie Sullivan (applause recommended). Honor our Women of Achievement awardees and hear their achievements (more applause recommended).
On Tuesday acknowledge our Honor Roll and Order of the Lily awardees (praise recommended). And finally, we get to thank Mary Wolfe for her accomplishments as NJSFWC President-2018-2020.
Looking forward to seeing "all of you" from head to toe.
For your Safety
The Tropicana is following all NJ COVID19 guidelines and will continue to do so to ensure everyone's safety. If you are planning on coming, please be vaccinated. All the events and rooms will be in the Havana Tower, including hotel registration, so you do not have to go into the rest of the hotel if you feel the need to stay isolated.
Agenda
Sunday, August 1, 2021
1pm—State Board, Past State Presidents, Convention Committee, Credentials Committee Luncheon, Mambo Room
2pm—Convention Committee Meeting, Credentials Committee Meeting
Monday, August 2, 2021
1030am-11:30am—DVP Presentations, Castanet Room
Wear your District colors
Noon-1:30pm—Cecilia Gaines Holland Luncheon, Mambo Room
6:00pm-7:00pm—Cash Bar
7pm-10pm—Woman of Achievement Dinner, Mambo Room
Tuesday, August 3, 2021
10am-11:30am—2020 and 2021 Honor Roll and Order of the Lily,Castanet Room