Spring into Action for the Environment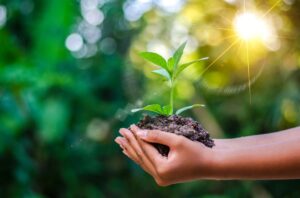 From GFWC News & Notes
We have survived the winter and now look forward to more sunlight with longer, warmer days. Join these April 2021 celebrations that provide opportunities to recharge through nature and to give back to the environment.
National Parks Week: April 17-25
Visit and volunteer at National Parks. Why are National Parks so important?
They offer recreational value and exceptional beauty.
They serve as natural laboratories that provide many valuable natural resources and scientific investigative opportunities.
They provide a sanctuary for a wide range of species of wildlife and plants.
They are the source of rivers, streams, and lakes that hold and clean our water and forests that help absorb carbon emissions that clean our air.
They afford historical and cultural resources available for research by anthropologists and archeologists.
Earth Day: April 22
Earth Day is a global movement to encourage environmental education and volunteerism.
This year's theme is "Restore Our Planet." What are the most urgent environmental concerns?
Climate Change – Volatile Weather Patterns
Loss of Biodiversity
Deforestation
Sustainable Foods
Clean Air
Clean Water
Ocean Plastics Pollution
Plastic Usage and Waste
Arbor Day: April 30
Why do we need a day dedicated to planting trees?
Trees purifies the air we breathe.
Trees filter the pollutants from water entering sewer systems, streams, and rivers.
Trees provide shade and cool homes. They are also great wind blocks.
Trees are habitats for birds and wildlife.
Trees increase economic benefits such as home value and retail success.
Trees foster more social and safer environments.
Follow News and Notes throughout April for more information on these celebrations. Mark your calendars and schedule club projects. After completing your successful project, be sure to submit your story with photos to PR@GFWC.org to be considered for the GFWC Blog.