eConnection 9/23: ESO, Liberty State Park, Domestic Violence Month & more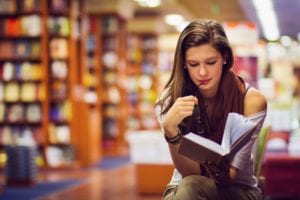 by Jan W. Hanson, NJSFWC President
NJSFWC ESO BOOK DISCUSSION – November 10th
On November 10th , NJSFWC ESO Chairman Pat Trainor will host an online book discussion via Zoom. The book selection is The Madame Curie Complex: The Hidden History of Women in Science, by Julie Des Jardins. To join in contact ESO Chairman Pat Trainor by email at pattee217@aol.com.
LIBERTY STATE PARK
I received this request from the Coalition to Pass the Liberty State Park Protection Act and Save Liberty State Park Caven Point Natural Area. We have a Resolution on the books that allows us to support this organization.
Please spread the word about this important rally for the LSP Protection Act which is on Saturday 9/25 at 11am. The rally flyer is https://www.folsp.org/rally_flyer_9_25_21.jpg
We need to send a strong message to the legislature to pass the Protection Act and reject billionaire Fireman's money, lobbyists, bought-off politicians, and phony front group's attacks on the Act and on park advocates because he wants to privatize and destroy LSP's Caven Point Natural Area/Migratory Bird Habitat and Nesting Area for multimillionaires' private golf holes. Caven Point is an urban science education resource for over 600 students annually, and a peaceful nature sanctuary for urban and all visitors to enjoy.
LSP was paid for by state and federal taxpayers' money and belongs to We the People. It's public land which has been fought for by tens of thousands of caring people for decades. The broad public consensus has always been that LSP must not be privatized no matter what money is promised by profiteers. The Act allows for small-scale commercial activities with required public input.
Thanks for spreading the word about this rally to urge the Governor and legislature to support the Protection Act.
Please also urge legislators to become co-sponsors of the Protection Act – A2189 and S1449. The current co-sponsors are at https://www.folsp.org/preservation/bill_sponsors_3_1_21.pdf
A one page summary of the Protection Act cause is at https://www.folsp.org/Protection%20Act%201%20page.pdf
OCTOBER IS DOMESTIC VIOLENCE AWARENESS MONTH.
Please be aware that Domestic violence takes place in our nation every minute of every day, occurring just about every 15 seconds. Most Americans don't realize just how real domestic violence is and how many lives are affected by it.''
Domestic violence awareness month was first introduced back in 1981 by the National Coalition Against Domestic violence.
Let our voices be heard! If you or someone you know is in desperate need of help, contact the National Domestic Violence Hotline at 1−800−799−7233.
Make and distribute purple ribbons and wear purple at least once during the month of October!
Joint Base McGuire-Dix-Lakehurst Answers the Call
New Jersey's Joint Base McGuire-Dix-Lakehurst has begun welcoming evacuees fleeing Afghanistan and plans to shelter thousands. The base is one of four U.S. military facilities designated to house Afghan allies forced to leave their country, chosen based on its capacity and the region's ability to support evacuees.
Cranbury Responds
Sue Westerberg, Woman's Club of Cranbury's Federation Secretary, organized an effort to collect basic necessities for the Evacuees. She gathered donations from Club members and from other Cranbury residents. Sue's house became the collection point. With help from Woman's Club of Cranbury President, Diana Wiebers, the donations were sorted and inventoried.
On September 3rd and 4th, Sue dropped off 4 carloads of Cranbury's donations at The Muslim Center of Greater Princeton area on Old Trenton Rd. There were several cars dropping things off and a panel truck full of diapers, hygiene items and water. They will deliver directly to the Joint Base. Sue also took a carload of donations to the Piscataway drop off site.
Congratulations to Sue and the Woman's Club of Cranbury for stepping up to help. Please let me know how your club stepping up to meet a need.
Middle Atlantic Region Food Donations
There will be a food collection at the Middle Atlantic Region Conference. Any non-perishable food is welcome; however, they are especially looking for-
Macaroni and Cheese
Cereal
Fruit Nut Bars
Peanut Butter
Crackers
NJSFWC Bus Trip to GFWC Open House
Sponsored by NJSFWC on Wednesday, December 8th, 2021 there will be a bus trip to GFWC International Headquarters, Washington, DC. The cost is $75 per person (if 50 people attend) Bus trip with refreshments is covered in the price. Payment is due by October 1st to: Annette Bortone 226 Kingsland Avenue, Lyndhurst, NJ 07071, 201-873-1913. Make checks payable to NJSFWC. Remember your pick-up location: 8:30 a.m. Lyndhurst Shop Rite 9:30 a.m. NJSFWC Headquarters 11:00 a.m. Pennsville Super 8 Motel.
Deadlines
October 1st – GFWC Bus Trip
October 1st – Membership Grant Deadline
October 4th – Fall Conference Registration Deadline
November 4th – Special State Project Southern State Fundraiser Registration Deadline