eConnection 7/28: Summer Conference and more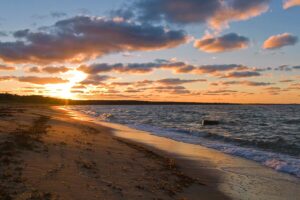 by Jan W. Hanson, NJSFWC President
Summer Conference
Rooms and events will be held in the Havana Tower. The easiest way to reach the Tower is to park in The Quarter Garage.
The Havana Tower Front Desk will be open on Sunday afternoon and will have doormen in The Quarter Garage (Self Park) to take luggage for those who need assistance.
For your Monday and Tuesday arrivals however, you will need to self-park in The Quarter Garage and use the check-in kiosks. Please bring your confirmation number and ID. If you need luggage assistance you need to drive to the end of Brighton Avenue and drop off your luggage with the Doorman, then get back in your car and park in The Quarter Garage and call the Bell Desk to deliver it once you get in your room.
Many of you have inquired about the dress code for the paid lunch and dinner. Here are guidelines: Monday lunch-casual, Monday dinner-business to cocktail attire
Operation Christmas Stocking
Clarification-We would prefer stocking sizes to be 16"-18" not 12" as previously stated.
Deadlines
August 4th-Deadline for GFWC Convention
September 1st-Middle Atlantic Region Conference registration deadline
Highlighted Projects
Each week in the eConnection we will highlight projects selected for the GFWC reports. These projects can also be found on the NJSFWC website.
Fundraising
Woman's Club of Brielle Annual Brielle Day Craft Show became an online event through a dedicated Facebook page. Thirty craft vendors took part in this event; eleven of those were new to the Brielle Day family of craft vendors.
The event was held for 6 days in September. The club allowed participating craft vendors to continue to post their crafts through December 31 at no extra charge. A total of 997 shoppers joined their Facebook page to browse and purchase craft items for sale. A total of $1,295 in fees were collected, and profit totaled $1,039.64. A total of 1634 hours were used in planning and closing the original Brielle Day Craft Show and online event.
GFWC Gloucester County Women's Club held a Community Clothing and More Drive (meaning they would take almost anything except electronics or appliances) in August in coordination with Bargain Thrift of Philadelphia. Members put information on their social media networks and also advertised on the Township's website. The event lasted 4 hours. Twenty-two members participated for a total of 94 hours. Following COVID-19 restrictions people dropping off items had to take their donations out of their vehicle and place them on the lawn. Bargain Thrift picked up the items. They collected 8,822 lbs. of donated items @ $.20 per pound for a profit of $1,764.
The Haddon Fortnightly held both a Geranium and Chrysanthemum Sale. Order forms and flyers were distributed to members and placed around town. Due to the number of plants, the club used the main clubroom for the orders. The tables were set up and labeled by colors. On delivery day the helpers entered one door and exited another. Plants were set on tables outside, picked up from there, checked in for color, and put in the clubroom on the proper color table. They had both men and women working. In one hour, 20 people had everything ready to go. Two members worked several more hours over the weekend, getting plants that were not picked up on time delivered. The profit for both events was $4,446 and 270 hours.