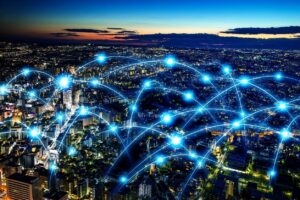 MAR
The GFWC Middle Atlantic Region Conference will be held as a webinar. Plans are being made. As soon as there is information, we will let you know.
NJSFWC State Fall Conference
The NJSFWC State Fall Conference on October 19, 2020 will now be a webinar. We are not able to hold this event and still keep 6 feet apart. Next week more information will be provided.
Autumn Luncheon Rescheduled
The Autumn Luncheon originally scheduled for October 8 has been RESCHEDULED to MAY 25, 2021.
Tutorials
In order to get more participation in this virtual world, we will hold tutorials for any members who are having difficulty with this new technology.
NJSFWC Website
As we have to adjust to the virus, please log in regularly to the NJSFWC website to find the latest news. njsfwc.org
GFWC Membership Portal and Webinars
We hope you are able to attend the GFWC's Webinars. There will be a change in accessing the GFWC website after August 1st as you will have to log in to the Membership Portal. If you have trouble getting in contact GFWC Headquarters and they will walk you through it.
They are also planning a series of book discussions via the web. Watch for information on this in next week's eConnection.
INTERNATIONAL OUTREACH – Most Creative Project
Congratulations to the Vernon Township Woman's Club for winning Honorable Mention in the GFWC International Outreach Most Creative Project. This project will now be reported under Civic Engagement and Outreach. Here is their project.
If you inherited a sewing machine and you don't sew; or had an old sewing machine that just did not work quite the way it should and you didn't know what to do with it, Vernon Township Woman's Club with a membership of 26 had a solution to your problem. Club members decided to collect and donate them to "Sewing Peace".
They started by advertising, using social media and word of mouth, stating they were looking for "used sewing machines that needed a good home". When people found out the sewing machines were going to change the lives of people that lived in underprivileged countries, they were more than happy to donate them. Some of the donors stated "they didn't know what to do with it and they had an emotional attachment to it". This project gave the donors a sense of pride and fulfillment, knowing that the sewing machine was needed and would continue to be useful, helping others to create their story.
The club thought they would get about 20 sewing machines, in reality they received 56 machines. Owners shared their unique history and what they meant to the people who had used them. A couple of the stories were: how their grandmother always made Christmas pajamas for them or how it kept a long-distance daughter and mother together; during her daughters' pregnancy. They would make squares for a quilt and mail them back and forth and talk about how the quilt was going to affect the baby and all the things they anticipated doing with the baby.
Members traveled all over Sussex County which spans 64 square miles to pick them up. They collected 56 machines. There was no cost to the club and they spent 375 hours with $250. In-Kind Donation.