eConnection 5/26: Facebook, Tribute Book and More!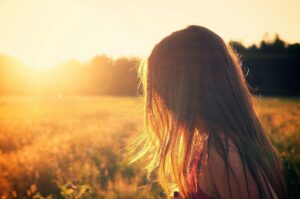 by Jan Hanson, NJSFWC President
NJSFWC Facebook Page
The Assistant Webmaster, Tammy Levinson will now be handling our Facebook page. So, from now on please email your news and photos to facebook@njsfwc.org, and it will be delivered to Tammy. And by the way, if you send photos and news through Facebook Messenger, it might be days before we find them because we don't get a notification. I am encouraging clubs to use this easy method to publicize and share your club's activities. Remember, a picture is worth a thousand words.
Tribute Book Ads
Last call for ads for the NJSFWC Tribute Book to be distributed at the Summer Conference. Copies will be available for clubs not able to attend the Conference at the Fall District Councils. This is a wonderful opportunity to honor your club or a club member. Information was in the December ALMANAC.
Memorial Day
Originally known as Decoration Day, it originated in the years following the Civil War. By the late 1860s, Americans in various towns and cities had begun holding springtime tributes to these countless fallen soldiers, decorating their graves with flowers and reciting prayers. It is unclear where exactly this tradition originated; some records show that one of the earliest commemorations was organized by a group of formerly enslaved people in Charleston, South Carolina less than a month after the Confederacy surrendered in 1865. Nevertheless, in 1966 the federal government declared Waterloo, New York, the official birthplace of Memorial Day.
Memorial Day, as Decoration Day gradually came to be known, originally honored only those lost while fighting in the Civil War. But during World War I the United States found itself embroiled in another major conflict, and the holiday evolved to commemorate American military personnel who died in all wars.
For decades, Memorial Day continued to be observed on May 30, the date General Logan had selected for the first Decoration Day. But in 1968, Congress passed the Uniform Monday Holiday Act, which established Memorial Day as the last Monday in May. The change went into effect in 1971.
The National Moment of Remembrance was created by President William Clinton to encourage Americans everywhere, to pause for one minute at 3:00 p.m. (local time) on Memorial Day, to remember and reflect on the sacrifices made by so many to provide freedom for all.
This year we are able to resume some of our Memorial Day traditions. If your club participates in a Memorial Day Ceremony or other event, please be sure to send pictures to the NJSFWC Facebook page and any local news outlets. And don't forget to fly your flag.
Deadlines
• June 1st-NJSFWC Tribute Book Ads.
• July 2nd-NJSFWC Summer Conference Hotel Registration under the group rate
• July 16th-NJSFWC Summer Conference Registration ($10 additional late fee).
Highlighted Projects
Each week in the eConnection we will start highlighting projects selected for the GFWC reports. These projects can, also, be found on the NJSFWC website.
Arts and Culture
"Pumpkin People in the Park": Woman's Club of Rutherford, Inc.and Junior Woman's Club of Rutherford
A successful event in town, as it is a great way to show the community's creativity, and especially this year, added some fun to the pandemic confinement with 25 participants joining the event. A longer process to procure the approval of the town's Recreational Department, and the Department of Public Works added stress to the project, but it was worth it.Participants were designated an 8' by 10' lot with a bale of hay to decorate using pumpkins to create a theme.Each space was labeled with the business, organization, family, or an individual's name. The time signs were displayed around the park with the CDC Guidelines advising the public of the required restrictions to wear a face covering and maintain the proper distance.This event ran from October17, 2020 to November 1, 2020." The club supported this project making 27 items; 20 hours, $96 donated and $420 in-kind was documented.
North Brunswick Woman's Club – vs. COVID-19 — "Working towards a Wonderful World"
The North Brunswick Woman's Club (NBWC) decided to take on the GFWC Challenge to show how they took a difficult situation and made the best of it by creating a quilt. Their goal was to present through words and illustrations what each of them did individually to keep themselves both physically and mentally healthy during COVID-19 Pandemic as well as a club to continue to serve their community.
The individual contributions were emailed to the chair and then transferred from paper to fabric via the computer and sewed together to create a quilt. There is a total of 20 squares, with 16 depicting individual experiences of maintaining personal health, community service as well as an inspirational poem. Four squares depict the many things that the North Brunswick Woman's Club to provide support, with recognition to our frontline workers, food banks, and veteran's groups. All of these efforts had one goal in mind…working towards keeping a "Wonderful World" despite the difficulties COVID-19had challenged us with. The quilt is completed". This project was mailed with pictures for the GFWC President's Award.
Woman's Club of Vineland-Lily Quilt
A "Lily Quilt" wall hanging in honor of members who were received in the Order of the Lily was created. This year our Women's History Program has been affected in several ways. The past chair, who was a longtime member of the club, became critically ill in the early part of the year. Prior to her illness she constructed a wall quilt with a lily to commemorate all members who received the honor of Order of the Lily. She hoped to have a plaque indicating the award winners with the quilt. It was her desire to have the quilt framed and presented to the club. Two of our members went to her home for the presentation as she was so ill. The week following the presentation, she succumbed to her illness. This project took 40 hours and $300 in-kind donations.