eConnection 12/9: Report Writing, Birthday Cards, Leadership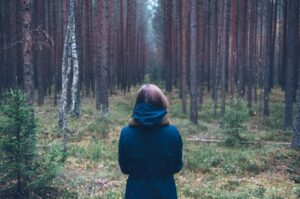 Alternative to Zoom
Not all Clubs are comfortable with Zoom and are the looking for other ways to connect. The Saddle Brook Woman's Club is using FreeConferenceCall.com to get together. Please share with us what other methods you are using to get together, especially as the weather gets colder making outdoor gatherings difficult.
Send a message to suggestions@njsfwc.org.
Report Writing
If you are stuck putting a value on any items donated, check out the additional Valuation of Items sheet found in the Report Writing Section of the NJSFWC Website under the MATERIALS menu. Speaking of the website, join the Zoom workshop on Thursday, January 7, 2021 at 7 p.m. to explore our website with Webmaster, Denise Hosier. Information is in the December ALMANAC.
Birthday Cards
If you have a Member celebrating a 90+ birthday send the name, date, Club, and address to NJSFWC Corresponding Secretary, Ann Brown, and she will send a card. Email brown@njsfwc.org.
Gertrude Hawk Chocolate*
Don't miss the deadline to order your Gertrude Hawks Candy. All orders will be shipped directly to your residence. Tax and shipping charges will be applied. Contact burlew@njsfwc.org for information.
*Sale ends December 13th.
From GFWC News and Notes: Leadership
Make leadership development a priority and download the GFWC Leadership Toolkit available in the Member Portal's Digital Library (filed under "L" Resources). The GFWC Leadership Committee has developed this comprehensive resource to support you in the following three areas.
Leadership Is Personal Development
Explore topics that may serve you in your family life and professional life, as well as in your Club work: powerful presentation skills, time management, goal setting and vision casting, and more. Discover your unique strengths and learn the principles of empowered wellbeing. A list of Leadership & Personal Development Resources includes recommended books, websites, Ted Talks, and podcasts with free subscriptions.
Leadership Development of Members
Learn how to identify potential Club leaders, delegate responsibility, and turn Members into leaders within your Club, District, and State Federation. Build effective teams, set a cooperative tone, and instill a healthy Club culture. A checklist is available for leadership transition so that new leaders can feel completely prepared to move into their new roles.
Club, District, and State Leader Resources
Everyone has influence and everyone can be a leader! These topics are operational, providing the tools for Clubs to function well. Leaders can feel confident in running a Club or State Federation thanks to information about agendas, bylaws, protocol, parliamentary procedure, officer responsibilities, and budgets. Membership topics include: hosting a new Member orientation, the benefits of Membership, and GFWC's history and structure. There are also resources on social media, Club communications, and legislative involvement.
Pick a few topics from the Toolkit and add them to your personal leadership toolkit today. If you have a leadership role in your Club, District, or State Federation, incorporate these resources into your plans and spread the word among your Members. Great leaders make a difference!
Contact: njsfwc@njsfwc.org