eConnection – 11/9 – Special State Project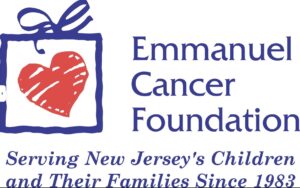 Shirley A. Holly, NJSFWC President
You Ask, We Answer –
I've heard that Emmanuel Cancer Foundation is different from other pediatric cancer organizations.  What makes them different? 
ECF is a grassroots organization that serves only families living in NJ and the child must be diagnosed before their 18th birthday when they seek assistance from ECF.  ECF will stay with each child and their family for as long as they are needed,whether it be 10 months or 10 years.  They are about helping the family today, not about research.  They feel that cancer doesn't just affect the sick child, it affects the entire family.  ECF doesn't accept government funding and there is never a charge for anything. They have a uniquely tailored package of assistance for each family.   They provide in-home counselling by professional masters level social workers.  They provide financial assistance for emergent needs whether it be rent, utility bills, money for gas, parking at the hospital for treatments, etc.  All four regional centers provide material assistance covering every county in NJ.  54% of families they serve earn under the poverty level.  ECF is a hands-on organization with a very small staff of only 4 full time/6 part-time staffers  Their board and staff are very active and work alongside volunteers.
Is there an Elevator speech for ECF –
Imagine you are at a social gathering and someone introduces you to a celebrity – or a neighbor who knows you volunteer for NJSFWC .  They ask you the infamous question "What special project are you working on now?"  You have 60 seconds to grab their attention. What do you say?
The Emmanuel Cancer Foundation totally supports families affected by Pediatric Cancer based on each family's individual needs.  They provide in-home counseling, material and financial support and believe that cancer affects the entire family, not just the sick child.  They have 4 regional centers servicing every county in NJ. (this is the basic info and is about 20 seconds)
(If you'd like to add a little more info)
They receive no government funding and rely totally on volunteers.  NJSFWC has provided filled backpacks for children going back to school, birthday bags for every child in the family, holiday wishes and more.
ANYONE WISHING TO FULFILL HOLIDAY WISHES, PLEASE CONTACT THE REGIONAL ECF OFFICE LISTED BELOW
---
Still time to bid on the mink coat:
The mink coat bid stands at $1,000.  Anyone wishing to place a bid, we are down to the last two weeks.
---
Help Needed:
The grant committee has identified specific grants for NJSFWC to apply for.  We are looking for members who love to write and are willing to serve on the grant committee.  Anyone interested contact President Shirley Holly,  
holly@njsfwc.org
 or Grant Writing Chairman Pam McNamee, 
mcnamee@njsfwc.org
Any info you want to add, feel free.  Thanks!