eConnection 11/24: Virtual Raffles, Zoom Workshops, Masks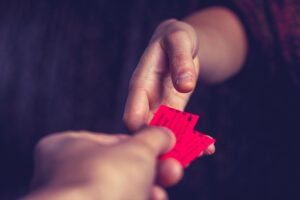 VIRTUAL RAFFLES
We were told that virtual raffles were not legal in NJ so Chris Burlew, NJSFWC Financial Secretary, contacted the NJ Games of Chance Control Commission. This was their answer: "Since the commission doesn't allow online ticket sales it makes it difficult. For on premise activities, aka basket raffles, tricky trays, the winner must be present to win. For off premise, we allow the ticket drawing to be live streamed as long as it's drawn in the town where licensed and drawn by a member. I hope this helps.
"There is much interest to allow virtual raffles in Trenton. But nothing has been approved."
Silent Auctions or bidding auctions are allowed. It would appear you could have an off-premise license as long as you did not sell tickets online and followed the off-premise rules. If you have any further questions contact Christine Donahue, donahuec@dca.njoag.gov.
ZOOM WORKSHOPS
1) Report Writing- To help with Report Writing we will be holding three Zoom workshops to answer any questions that you might have.
Wednesday, January 6, 2021-7 p.m.
Saturday, January 16, 2021-10 a.m.
Tuesday, January 19, 2021 -10 a.m.
We will provide some Report Writing tips and answering any questions.
2) NJSFWC Website – Come explore the website. Find out all you need to go to navigate the different areas to find the information you need.
Thursday, January 7, 2021-7pm
3 ) Book Discussion- We will be discussing The Girl in the Letter by Emily Gunnis.
Wednesday, January 13, 2021
Zoom links will appear in future eConnections
MASKS
It is wonderful to get your pictures showing your club members volunteering, but in order to set an example, please keep your masks on. Better safe than sorry. Plus, you can take this opportunity to show off your mask, especially if it is an NJSFWC mask.
HAPPY THANKSGIVING!