eConnection 11/17: 127th Anniversary, Day of Service, and More!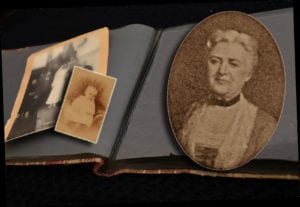 by Jan Hanson, NJSFWC President
NJSFWC 127th Anniversary
In the autumn of 1894, an invitation to form a New Jersey Federation was issued by the Woman's Club of Orange.  Four years earlier the Woman's Club of Orange, the Monday Afternoon Club of Plainfield and the El Mora Literary and Social Club of Elizabeth attended the Convention that founded the General Federation of Women's Clubs.  On November 16th, 1894 approximately 150 women met in Union Hall, Orange NJ.  The 65 delegates and other attendees represented 36 or 37 clubs and arrived by train, trolley and carriage.  By the end of the day the NJSFWC was established with Margaret B. Yardley as the first President and a Constitutions and Bylaws were written. Five Vice Presidents were elected. There were 35 charter clubs and today we have 191 clubs.
Please share our history with your club members.  Whether you are a charter club, a brand-new club or somewhere in between your contributions to NJSFWC are immeasurable.
Day of Service
Thank you to everyone who helped with the Day of Service. This Officer is sure Covenant House will be very happy with our donations. More information on our totals will be coming shortly. Thanks to Barbara Rose, the District Chairman and the District Vice Presidents for their assistance.  Thanks, also, to Jill McDonald for preparing the blankets.
Book Clubs
Many Clubs have book discussion groups.  Here are some of the books our sister club members are reading.
Sparta Woman's Club daytime group is reading "The Midnight Library" by Matt Haig and the Evening group is reading "Persuasion" by Jane Austen.
Franklin Woman's Club is reading "The Bar Harbor Retirement Home for Famous Writers (And Their Muses)" by Terri-Lynne DeFino's
The Haddon Fortnightly discussed Sunflower Sisters, by Martha Hall Kelley and The Water Is Wide, by Pat Conroy.
Woman's Club of Runnemede is reading "Where the Crawdads Sing"?
Woman's League of Mt. Holly is reading "The Nightingale" by Kristin Hannah.
Report Writing Workshop
There will be two Report Writing Workshops on November 23rd, 2021.  One in-person workshop at Headquarters at 10:00 a.m. and a Zoom workshop at 7:00 p.m.  To register, contact Barbara McCloskey, mccloskey@njsfwc.org or call 973-625-9416.  Include your name, club, morning or evening workshop and any questions you have.
NJSFWC Open House
Come and enjoy an afternoon at NJSFWC Headquarters with light refreshments, music, tours and holiday decorations on Tuesday, November 30th, 1:00 p.m.- 3:00 p.m.  RSVP ASAP to Karen Manneback- Headquarters Chairman, 973-839-0826 (leave a message) or email at Manneback@njsfwc.org.
Bus trip to GFWC
Sponsored by NJSFWC on Wednesday, December 8th, 2021 there will be a bus trip to GFWC International Headquarters, Washington, DC. The cost is $75 per person (if 50 people attend) Bus trip with refreshments is covered in the price. Payment is due by November 10th to: Annette Bortone 226 Kingsland Avenue, Lyndhurst, NJ 07071, 201-873-1913. The deadline line has passed, but there are a few seats left.  Call Annette if you are interested in attending.  Make checks payable to NJSFWC.   Remember your pick-up location: 8:30 a.m. Lyndhurst Shop Rite 9:30 a.m. NJSFWC Headquarters 11:00 a.m. Pennsville Super 8 Motel.
Deadlines
November 10th – GFWC Bus Trip (A few seats are left)
Due now – Open House Registration
November 23rd – Report Writing Workshop, 10:00 a.m.-Headquarters, 7:00 p.m. -Zoom