Domestic Violence: Don't Wait Nine Seconds to Break the Silence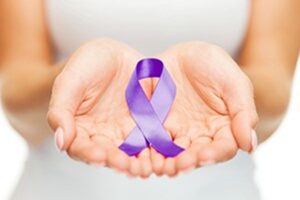 One…two…three…four…five…six…seven…eight…nine. Every nine seconds, one woman in the U.S. is assaulted or beaten. Let's break the silence on domestic violence!
October is National Domestic Violence Awareness Month. The observance started 31 years ago as a "Day in Unity" and has now evolved into a month-long campaign. National Domestic Violence Hotline explains it is "a way to connect communities and advocacy organizations to help end domestic violence."
Intimate Partner Violence (IPV) is one of the Signature Program's eight focus areas, described by the Centers for Disease Control and Prevention as "physical violence, sexual violence, stalking, or psychological harm by a current or former partner or spouse." IPV can occur among heterosexual or same-sex couples. More information is available for download in the Member Portal's Digital Library ("Club Manual" folder).
You have the opportunity to participate in several new projects during the month of October.
Use one of the purple GFWC Signature Program Facebook frames with the hashtag #BreaktheSilence or #StopDomesticViolence. To apply a frame to your profile photo, select the "Try it" button that appears below the graphic.
Come up with a creative GFWC video to "Break the Silence on Domestic Violence" and upload to social media, again using the hashtags above.
Purchase merchandise to support the "Starfish Project." For every dollar you spend through this link, a portion will go to GFWC's Signature Program Scholarships.
GFWC's Signature Program Committee looks forward to seeing how your club creatively advocates in October for Domestic Violence Awareness Month. Let's break the silence on domestic violence; share your domestic violence awareness-raising project success stories with PR@GFWC.org to be considered for the GFWC Blog.