Act to Support Domestic Violence Victims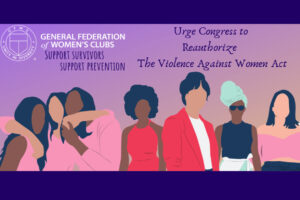 This past April, the House of Representatives passed H.R.1585, the bipartisan Violence Against Women Reauthorization Act of 2019. Within a week of passage the bill was received in the Senate but has not moved since. This important legislation reauthorizes VAWA grant programs and makes modest yet vital enhancements to existing law. Among other things, H.R.1585:
Invests in prevention;
Ends impunity for non-Native perpetrators of sexual assault, child abuse co-occurring with domestic violence, stalking, sex trafficking, and assaults on tribal law enforcement officers on tribal lands;
Improves enforcement of court orders that require adjudicated domestic abusers to relinquish their firearms;
Improves access to housing for victims and survivors;
Protects victims of dating violence from firearm homicide;
Helps survivors gain and maintain economic independence;
Updates the federal definition of domestic violence for the purposes of VAWA grants only to acknowledge the full range of abuse victims suffer (does not impact the criminal definition of domestic violence);
Maintains existing protections for all survivors; and
Improves the healthcare system's response to domestic violence, sexual assault, dating violence, and stalking.
Write to your Senators today, urging them to take action on a substantially similar bill that maintains important protections for vulnerable survivors while making critical enhancements to prevent and respond to domestic violence, sexual assault, dating violence, and stalking.