Turning Point Memorial Celebrates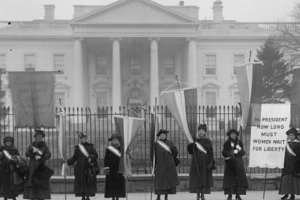 Even though the Turning Point Memorial had to delay their opening, they are celebrating the 100th Anniversary of the 19th Amendment with a Webinar at 8 p.m. on Wednesday, August 26, 2020.
If you would like to participate go to suffragistmemorial.org and check out their calendar of events. Click on August 26-"Marching from Suffrage Toward Equality." There will be a panel of speakers and discussion will center on the past, present and future status of women's equality.
The interactive webinar will provide the opportunity to ask questions online.