Tree Tidbits to Inspire Your Arbor Day Observance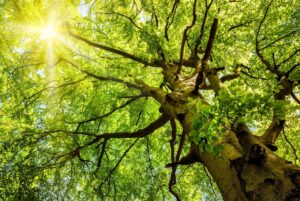 Has your club started planning a tree-planting service project to celebrate Arbor Day (and Federation Day) on April 24? Here are two tree tidbits to help your club's participation in the GFWC's Arbor Day Grand Initiative to take root:
United States forests absorb about 10 percent of the country's yearly CO2 emissions. A tree can absorb up to 48 pounds of carbon dioxide each year, sequestering one ton of carbon dioxide by the time it reaches 40 years old.
Did you know pine cones have gender? Male pine cones shed pollen and female pine cones make seeds. The wind blows the pollen from the male cones into the female cones and the seeds become pollinated.
Participate in the Arbor Day Grand Initiative on April 24 and leave your mark this Federation Day!