Support GFWC's Signature Program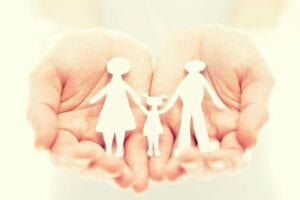 October is Domestic Violence Awareness Month. The 2019 Top Projects offers great ideas for how you can recognize the observance:
Create a Girls on the Run Chapter. The GFWC Sorosis Club of Waurika (Oklahoma) applied to create a Girls on the Run chapter in their community and provided the necessary funds. The program teaches young students critical skills such as the role of healthy relationships in their lives, combined with physical activity to empower girls.
Hope Bags for Human Trafficking Victims. The GFWC Women's Civic League of Cheyenne (Wyoming) partnered with a local Juniorette club to create backpacks of clothing and personal care items to provide to those rescued by their local police department's Human Trafficking division.
Shelter Safe Room Refurbishment. The GFWC Outer Banks Woman's Club (North Carolina) refurbished a room at a local shelter. This included repairing damage, repainting, and providing items such as bedding and shelves.
Look for more ways to support the GFWC's Signature Program on our MATERIALS page under "Domestic Violence Awareness & Prevention," in the 2019 Top Projects, and the GFWC Club Manual 2018-20-Signature-Program!