SSP Southern Fundraiser Fashion Show Nov. 18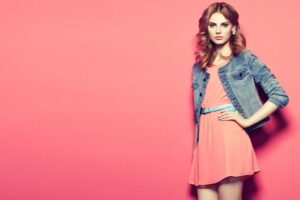 DEADLINE NOVEMBER 4! Click here for SSP SOUTHERN FUNDRAISER FLYER & Registration form.
NEW JERSEY STATE FEDERATION OF WOMEN'S CLUBS
SPECIAL STATE PROJECT-OPERATION CHILLOUT
SOUTHERN STATE LUNCHEON AND FASHION SHOW
FASHIONS BY CHICO'S
Raffle Baskets
50/25/25
THURSDAY, NOVEMBER 18, 2021, 12 NOON
$42.00 PER PERSON
MARCO'S RESTAURANT – PENNSAUKEN COUNTRY CLUB
3800 Haddonfield Road, Pennsauken, NJ 08109
APPETIZER
FRESH FRUIT CUP
CHOICE OF ENTREE:
BROILED JUMBO LUMP MARYLAND CRAB CAKE
FILET MIGNON CHAMPIGNON, TOPPED WITH A MUSHROOM DEMI GLAZE
CHICKEN ITALIANO
FRESH VEGETABLE & STARCH OF THE DAY
ROLLS & BUTTER
DESSERT
NY STYLE CHEESECAKE, CHOCOLATE SAUCE ON THE SIDE
CASH BAR
(COFFEE & TEA INCLUDED)
MAIL BY NOVEMBER 4, 2021 to: NJSFWC HEADQUARTERS, 55 LABOR CENTER WAY, NEW BRUNSWICK, N.J 08901
For more information contact NJSFWC SSP CHAIRMAN-PATRICIA DAHL, dahl@njsfwc.org, 856-227-0659.