Shining Future Endowment Campaign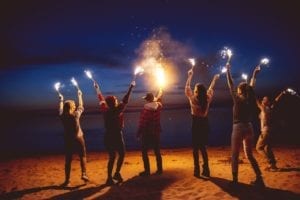 For 125 years the members of NJSFWC have been committed to making life better. They started hospitals, food banks and libraries where there were none. Help us continue with our good works. DONATE TODAY TO the Shining Future Endowment Campaign. Visit the NJSFWCshiningfuture.org site for ways to give.
Learn how we help and our campaign goals.
Some of our Projects
Vineland Developmental Center, Vineland, NJ
The Vineland Developmental Center is a residential facility founded in 1888 for females with developmental disabilities. Today the Center's population is approximately 500 women, ranging from older adolescents through geriatric age. NJSFWC funds continue to assist residents
Batsto Nature Center, Wharton State Forest
The Nature Center, the Annie M. Carter Interpretive Center, provides visitors with the opportunity to understand the delicate Pinelands ecosystem which is protected by Wharton State Forest. NJSFWC Conservation Contest Funds are used to provide effective natural resource interpretation and to showcase the environs of southern New Jersey, including providing and maintaining accessible nature trails for hands-on study.
Blackledge-Kearney House, Alpine, NJ
Listed on the National and New Jersey State Historic Registers as the "Blackledge-Kearney House," but more familiarly known as the "Kearney House" or the "Cornwallis Headquarters". NJSFWC Conservation Contest Funds assist with furnishings, restoration, and programs at this house.
Leadership
We build leaders now and for the future
GIRLS CAREER INSTITUTE
MEMBER WORKSHOPS
CECILIA GAINES HOLLAND AWARD
MARGARET YARDLEY FELLOWSHIP
SPELLING BEE
WOMEN OF ACHIEVEMENT
Campaign Goals
Our vision is large. Our goals will continue to serve New Jersey
Continuing funds – increase donations to projects, some of which we have supported for over 100 years.
Membership Promotion – increase membership in our clubs and promote our image.
Assist organizations who work in the areas of prevention of Domestic Violence and Human Trafficking
Speakers Bureau to assist clubs in learning about our history and this campaign
Why we need your help
We are at an awesome but critical time in our history. The New Jersey State Federation of Women's Clubs of GFWC would like to increase its support to non-profits it has supported for over 100 years. These organizations represent our commitment in the Arts, Conservation, Education, Historic Preservation, Public Issues and Social Services. The Shining Future Endowment Campaign was born out of this vision.