The New Jersey State Federation of Women's Clubs is the largest volunteer women's service organization in the state and a member of the General Federation of Women's Clubs. We provide opportunities for education, leadership training, and community service through participation in local clubs, enabling members to make a difference in the lives of others, one project at a time.
The New Jersey State Federation of Women's Clubs is a proud partner with Douglass Residential College at Rutgers University. In addition, Douglass students enjoy the many benefits of partnerships including NJSFWC sponsored scholarship programs
Support New Jersey State Federation of Women's Clubs
Amazon will donate .5% of all sales made through the NJSFWC Amazon Smile account to support NJSFWC. You're going to shop anyway--why not support NJSFWC?
Connect with us via Social Media to see all our latest Updates.
Upcoming Events
June 2020
Current Presidents will receive an invitation to the District Council and then in about one week before the Council you will receive an email with log in information with instructions for joining the meeting.  This information is to be shared with any of your members who would like to attend. Click here for instructions on how to join a ZOOM meeting from your computer, tablet, smartphone, or regular phone.
Find out more »
+ Export Events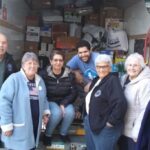 On November 16, the 125th anniversary of our founding, NJSFWC members went above and beyond their usual generosity by donating items and gift cards on our Day of…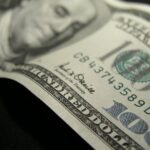 One of the Seven Grand Initiatives, the Million Dollar Club is an Administration campaign promoting GFWC's Campaign for the Future. It is time to invest in our future…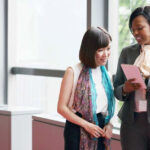 L.E.A.D.S. stands for the GFWC Leadership Education and Development Seminar. There are two ways your club can participate in LEADS in 2020. As a member of the NJSFWC,…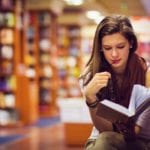 ESO (Epsilon Sigma Omicron) is an Honorary Reading Society. To become a member, you simply read! For each membership level you read books from the ESO reading list…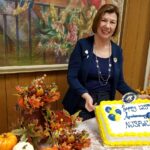 The New Jersey State Federation of Women's Clubs of GFWC (General Federation of Women's Clubs) has quite a past. 125 years to be exact. But what this large…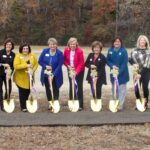 On November 14, International President Mary Ellen Brock spoke at the groundbreaking of the Turning Point Suffragist Memorial in NOVA Park's Occoquan Regional Park. The memorial, slated to…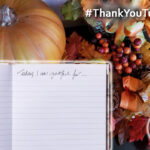 We have given clothing, coats, shoes, and household goods to those in need, provided shelters for women and children surviving abuse, and supported hospitals such as St. Jude…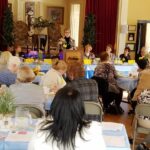 With the NJSFWC official 125th anniversary date of November 16th approaching, why not use that as an opportunity to plan a special celebration or event for your club…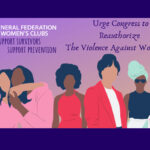 This past April, the House of Representatives passed H.R.1585, the bipartisan Violence Against Women Reauthorization Act of 2019. Within a week of passage the bill was received in the…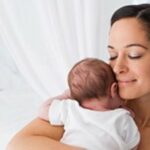 November is Prematurity Awareness Month! This month is an opportunity to reflect on the nearly 400,000 babies born preterm each year in the United States and what we…
We have been a part of the General Federation of Women's Clubs since our founding. With over 80,000 members worldwide the GFWC is one of the worlds largest and oldest nonpartisan, nonprofit, nondenominational, women's volunteer service organizations. It was founded in 1890 and chartered by the 56th Congress in 1901.