eConnection 10/19: Congrats NJSFWC, GCI, Mink Coat Silent Auction, Fall Conference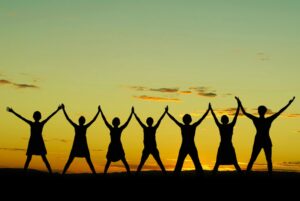 CONGRATULATIONS NJSFWC
We have been chosen as the Outstanding Community Organization by
Excellence in Philanthropy and we will be honored during a luncheon
on November 17th at the Bridgewater Marriott.  Anyone wishing to
attend this luncheon can contact Barbara McCloskey at
mccloskey@njsfwc.org  for tickets.
---
Girl's Career Institute, GCI, will be celebrating its 75th
Anniversary in 2023.  NJSFWC would like to mark the occasion and we
are looking for your help. Our first step is to establish an Ad Hoc
GCI Celebration Committee so we can begin planning for a way to
commemorate the occasion with a special event.  We are especially
interested in finding women who have either attended GCI or past
Directors, housemothers or staff who may have a special memory or
story to share.  Chris Sienkielewski, Second Vice President, is
seeking anyone who would like to help planning this event.
Please contact her at sienkielewski@njsfwc.org if you are interested.
---
Mink Coat Silent Auction
Mink Coat Silent Auction – The bid is at $1,000.
The coat was not purchased by NJSFWC.  It was donated by a member to
put in an auction to benefit Headquarters.  This is a 25 year-old
vintage coat.  Anyone interested in bidding on this beautiful coat,
please send your bid to njsfwc.hq@gmail.com
Fall Conference –  October 24, Battleground Country Club
We will continue collecting non-perishable food items, (Organic items
are always a plus), oatmeal, cereal, pancake mix, condiments (Mayo,
mustard & Catsup), tuna fish, canned chicken, mac & cheese, peanut
butter and jelly, rice, pasta, sauce in plastic jars or cans, paper
towels, toilet paper, paraben and sulfite free shampoos &
conditioners (this is especially requested for hair regrowth), Free &
Clear laundry detergent (Helps after chemo treatments), diapers,
hypoallergenic wipes etc. at the NJSFWC Fall Conference on October
24, 2022.