eConnection 10/5: MAR Conference, Teach It Tuesday, ESO Message, Hurricane Ian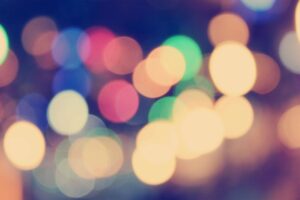 Middle Atlantic Region Conference – MAR
Reminder for all members attending MAR – please bring some canned goods to support the Albany Area Regional Food Bank.  Food insecurities are a problem across this country, so let's show a little love to our Federation friends in New York and help them stock the food bank!
---
GFWC Teach it Tuesday 
The second Tuesday of every month, the Communications/Public Relations Committee will host a series of training topics.  The next one, CPR Branding is October 11th at 8:00 p.m. EST.  On Facebook, go to GFWC Programs and Advancement Forum.  You will be asked 3 simple questions to verify you are a member as this is a private page.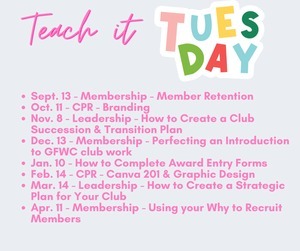 ---
GFWC ESO Message
New for this year, the GFWC ESO program has their own ESO Facebook Page (https://www.facebook.com/groups/2413914352159426). They will be hosting their first ESO Book Club Book Review on Wednesday, October 19th at 7:00 pm EST via Zoom.  All are invited to attend.
---
NOTE: The trip to Turning Point Suffragist Memorial & Mount Vernon has been cancelled due to lack of registration.  We needed 40 members to attend.  Many thanks and my apologies to those who did sign up to attend.  This President was looking forward to seeing this historical memorial.
---
Hurricane Ian hit Florida 
I am sure you have all seen the devastation left from Hurricane Ian.  We can all remember the devastation left from Hurricane Sandy.  I have reached out to the Florida Federation President to determine what their needs are, and I am waiting to hear back with specifics. She did acknowledge my email.