eConnection 10/12: Mink Coat, GCI Celebration, Hurricane Ian, MAR Report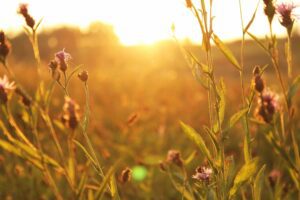 Mink Coat!
NJSFWC received a generous donation of a mink coat.  The coat has been worn very few times and is in excellent condition.  We have decided to hold a silent auction, with the proceeds to benefit NJSFWC Headquarters. Each week in the eConnection, you can see what the bid is up to.  The starting bid is $75.  The flier with a picture of the coat will be in the November ALMANAC.  The coat is at Headquarters and anyone can stop by during regular office hours to try the coat on for size.(XL). The coat will also be brought to State Fall Conference; anyone interested  may try the coat there.
The highest bidder will be notified on December 1st at Noon.
GCI Celebration!
Girl's Career Institute, GCI, will be celebrating its 75
th
 Anniversary in 2023.  NJSFWC would like to mark the occasion and we are looking for your help. Our first step is to establish an Ad Hoc GCI Celebration Committee so we can begin planning for a way to commemorate the occasion with a special event.  We are especially interested in finding women who have either attended GCI or past Directors, housemothers or staff who may have a special memory or story to share.  Chris Sienkielewski, Second Vice President, is seeking anyone who would like to help planning this event.  Please contact her at 
sienkielewski@njsfwc.org
 if you are interested.
Hurricane Ian Help
Many clubs and members have asked what they can do for Florida in the wake of Hurricane Ian?  GFWC Florida President Linda O'Toole is still reaching out to clubs and members but has asked for cash donations.  Please send all checks to NJSFWC Headquarters, 55 Labor Center Way, New Brunswick, NJ  08901. We will combine all the donations and send one check to Florida.  Linda expresses thanks for the care and concern from Federations across the country and feels this is the best way to help.  Thank you for your support in helping our federation sisters in Florida.
MIDDLE ATLANTIC REGION CONFERENCE
New Jersey was well represented with 32 members attending the Middle Atlantic Region Conference in Albany.  Members heard from GFWC officers,  International President Deb Strahanoski and President-elect Suellen Brazil along with GFWC Committee Chairman who gave presentations in their respective areas.  We were so proud of NJ's own Mary Pat Marcello who serves as MAR President and presided with great poise at the three day conference.  Thanks goes out to all of the members who participated in the skit to introduce where the conference will be next year when MAR is held in NJ.  A special thank you to Past International President Mary Ellen Brock, the creative mind behind the skit!  Rumor has it that the skit will be performed at Convention during the Performing Arts Show at the Hard Rock Hotel & Casino in Atlantic City.  This President was so proud to report on the activities of NJSFWC since taking office in April.  Each one of you makes a difference in your communities; every day!  Thank you!
Is there something you don't understand or want to know more about?  Send your questions
to holly@njsfwc.org for answers!