Membership Equals Service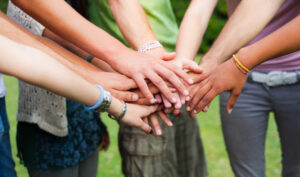 This year, 2020, is an ideal time for clubs to focus on "Membership Equals Service."
GFWC is the best service organization for members to perform charitable work either by direct hands-on efforts or by raising money to help others in their community, state, or around the globe. Everyone benefits when Federation members come together in a service project to make a positive and lasting change for someone in need.
The most effective way we can continue to support GFWC's goal to "Volunteer to Make a Difference," is to recruit new members––the game changer for all our volunteer efforts. When new and existing members join together, we can learn many valuable lessons from volunteering.
Share what you've learned on Facebook by participating in GFWC's Thank You Tuesday. After all, you make a life by what you give.