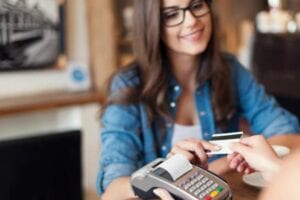 The NJSFWC can use your help, and every penny counts! Here are a few ways you can help at no additional cost to you.
1. Use Amazon Smile. Amazon will donate .5% of all sales made through the NJSFWC Amazon Smile account to support NJSFWC. You're going to shop anyway, so why not share your spending with NJSFWC? Click here to sign up for Amazon Smile.
2. Buy a Stop & Shop Bag. When you purchase a reusable shopping bag at Stop & Shop, just fill out the Giving Tag form online, and the NJSFWC will receive $1 per bag. Click here to visit the website, and then click on "Find a Store."
3. Take an NJSFWC-Sponsored Trip. We have several trips scheduled for the next year, and if you sign up the NJSFWC will receive a donation. Check with Patti in the office, 732-249-5474, to get brochures and contact information. Links to some of the trips are below. Check them out and sign up today!
Take a Trip!
Discover Mackinac Island, May 5-12, 2020. Click here for details.
Spotlight on Tuscany, October 21-29, 2020. Click here for details.
Spotlight on San Antonio, December 3-7, 2020. Click here for details.