How to Create a Successful Fundraiser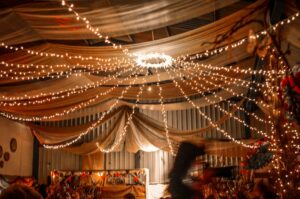 Need to raise money and not sure where to begin? How do you create a successful fundraiser?
Following is a list of some positive ways to create a successful fundraiser:
Try to get a major event sponsor to give you start up funds….a bank, a local store or a real estate company.
A great idea or concept…..find an event that meets a need in the community or will draw excitement from attendees.
100% support from your club….although not always possible, try to make assignments easy.
Look at the constant such as door admission…..it's surprising how quickly an extra dollar or more adds up when multiplied by hundreds of attendees.
Recognize that a better word for fundraising is "friend raising"…..networking is vital.
Build up excitement around the event with good PR……newspapers are not the only game in town; consider social media.
A creative idea that will motivate others can lead to success, but make sure your goals are attainable.
A 501(c )(3) designation is imperative…..it will draw more support for your event.
All clubs raise money with fundraising projects whether it be for Operating Expenses, Scholarships, or donations to local or state organizations.
What did your club do to raise this money this past year? This Officer eagerly awaits each and every club's Fund Raising Report which is due on February 1, 2020. Be sure to include a narrative highlighting the details of your fund raiser in order to be considered for an award at Convention.
–Marie DiMatties, NJSFWC Financial Secretary