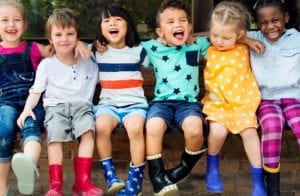 July is National Cleft and Craniofacial Awareness and Prevention Month. Children born with a cleft lip or cleft palate have more difficulty speaking and eating. Help provide access to safe surgery to children by supporting GFWC Partner Operation Smile.
• Collect urgently needed items like child-sized toothbrushes and travel-sized toothpaste at least six months from its expiration date.
• Collect medical records supplies such as clipboards, scissors, staplers, and more.
• Collect child life therapy supplies, such as stuffed animals, liquid bubbles, and other toys.
• Sew Smile Bags and fill it with travel-sized shampoo, small combs, and other requested items.
Click here for instructions for making Smile Bags. These projects and more are on the Operation Smile website.
Make a difference in the life of a child!