Happy New Year! It's Reporting Time!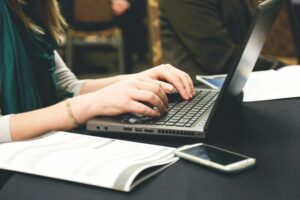 At this point, most clubs are in the midst of the report writing process. Once you get started, you realize it's not that dreaded chore and you will wonder why you put it off!
Think back over the past year about each project your club sponsored or participated in. Don't forget to include the flag salute and patriotic songs you sang at the beginning of each meeting, the books you read and discussed, and the beautification projects done around your town. Think about the international dinners you held or attended and the shows and plays you saw.
Each program held at a club meeting with interesting health or safety tips can be reported. Was one of your members going through a hard time and your club reached out, made dinners, drove to doctor appoints or supermarket, or picked up the phone to listen? Whatever support your members gave, report those hours!
Try to include a brief narrative on outstanding projects. The more detailed information you give, the more likely you are to receive an award!
Deadline for all reports: Must be postmarked by February 1 to be considered for an award! NO EXCEPTIONS! Club reports may be mailed prior to that date, and we encourage clubs to do so. The State Chairmen would appreciate receiving your reports as early as possible so they can get started on their GFWC reports.
Awards will be given in May 2020 at Convention for Best All-Around Reported Work in each Community Service Program area and Standing Committees, in 4-35 and 36+ membership categories. These membership categories are based on the number of club members you reported on your blue sheet in May 2019, not the number of members in your club currently.
Most importantly, you write reports as a club history. Be proud of the work your club has done!
Shirley Holly, NJSFWC Second Vice President
---
You can find FILLABLE PDF report forms in the MATERIALS Section by clicking on "Annual Report Forms & Instructions."