Membership Grants, Nursing Home Support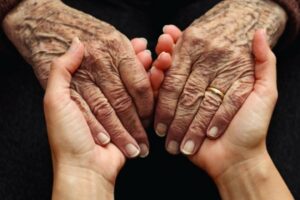 Membership Grant Reminder
NJSFWC Membership Grant funding has been made available through the Shining Future Endowment Campaign to help underwrite membership recruitment and retention efforts.
NJSFWC is offering six $100 grants for club member recruitment and retention activities. The Grants will not be based on membership categories.
Please describe the need for the grant in 500 words or less. Include the goals as well as the strategies and activities you will use to achieve your recruitment and/or retention goal.
Send your completed application to NJSFWC Headquarters, attention Membership Grant application. Deadline for applications is October 1, 2020, and winners will be notified by October 15, 2020.
Include on your application: CLUB NAME & DISTRICT
Nursing Home Support
Here is a project your club members can work on without leaving their home. You can also check with a local nursing home to see if they can use your support.
*Project Sunshine
Complete Care Volunteer Partnership with NJSFWC
As most of you know, Covid-19 devastated our country and took its hardest toll on the most vulnerable, our residents living in the Nursing Homes. In memory of Kathleen Ferrara, past GFWC Director of Junior Clubs and a former resident in one of our facilities, we would like to partner with the wonderful volunteers of the New Jersey Federation of Women's Clubs, encouraging the clubs to adopt a nursing home in their area. While there are many Nursing Homes throughout the state that would welcome the support of a volunteer organization, Complete Care encourages volunteers to work with our residents and would welcome the partnership. We are proud to provide care throughout the state with Nursing and Assisted Living Facilities in locations throughout New Jersey which include:
Complete Care Whiting – Whiting, NJ
Complete Care at Holiday City – Toms River, NJ
Complete Care at Arbors – Toms River, NJ
Complete Care at Shorrock Gardens – Brick, NJ
Complete Care at Green Knoll – Bridgewater, NJ
Complete Care at Summit Ridge – West Orange, NJ
Complete Care at Hamilton Plaza – Passaic, NJ
Complete Care at Linwood – Linwood, NJ
Complete Care at Bey Lea – Toms River, NJ
Complete Care at Laurelton – Brick, NJ
Complete Care at Green Acres – Toms River, NJ
Complete Care at Fair Lawn Edge – Paterson, NJ
While the current restrictions related to the pandemic make it impossible to actually visit the nursing homes at this current time, it doesn't mean your love and support can't reach our residents who have been isolated from their loved ones all these months. They need to be reminded they are loved and remembered, and this is where volunteers can make a huge difference until we can allow visitors again.
If your club would like to be put in contact with one of these facilities in your area, please contact Janice Bengivenga, MSN, RN – Regional Nurse at Complete Care and former NJSFWC-JM Director of Junior Clubs, 1998-2000 at 732-371-8084 or jbengivenga@completecaremgmt.com. Each facility has different needs so the connection to their Recreation Department will allow them to tell you a little more about their population and needs. Any items collected can be dropped off directly with the Recreation Department at the front entrance (you do not need to enter the building).
Just think of the impact your kindness can make to brighten the day of someone who has been isolated from the world just to keep them safe. While the staff dedicates themselves to keeping their residents safe and healthy, that extra dose of SUNSHINE* you can provide by your cards, letters and small donations can be just what the doctor ordered to let the residents know they are remembered by someone who cares. And once the ban is lifted the collaborative possibilities are endless, including possible clubs for the more active residents!  Thank you for your kindness and consideration.