GFWC Summer Webinar Series & Other News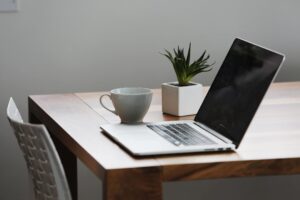 GFWC Summer Webinar Series
July-August 2020
Since the GFWC Convention was cancelled they are bringing workshops to us.  This is an opportunity to attend a GFWC workshop from your house.
Monday July 20, 2020
7:00 p.m. EDT Leadership (45 minutes-1 hour)
Chairman Shannon Bailey and committee                             
Building Your Leadership Toolkit
8:30 p.m. EDT Legislation and Public Policy
(45 minutes-1 hour)
Chairman Vicky Ann Trimmer and committee
Gathering Facts & Working For Change – Legislation/Public Policy Activity in an Election Year
Monday, July 27, 2020
7:00 p.m. EDT Communications and Public Relations (45 minutes-1 hour)
Chairman Karyn Charvat and committee
Communications 101: From Club to Crisis and Everything in Between
8:30 p.m. EDT Juniors' Special Program (45 minutes-1 hour)
Chairman Carrie Zimmerman and fellow Junior Board members
Advocating for Children in GFWC Volunteering: It's not just for Juniors anymore
Monday, August 3, 2020
7:00 p.m. EDT Membership (45 minutes-1 hour)
Chairman Becky Wright and committee
Hats Off to Membership

8:30 p.m. EDT GFWC Signature Program: Domestic and Sexual Violence Awareness and Prevention
(45 minutes-1 hour)
Chairman Jan Allen and committee
GFWC Signature Program: Leading to better Tomorrows
To log in:
Go to the GFWC Website
Login the Member Portal (See below for instructions to log in to the Member Portal)
Click Events
You will see the list of webinars listed
Click the name of the webinar(s) you wish to attend
Click "Register on the right side of the screen
Login your Member Portal again
Follow prompts to complete registration
GFWC Member Portal
As of August 1st you will need to join the GFWC Member Portal to access GFWC materials. However, to sign up for the webinars you need to do it now. Go to the GFWC website and click on Member Portal. It is presently on the Home page as one of the choices on the banner. Follow the directions for creating a password.Your email address will be your ID. Once you have joined you may sign up for the webinars. If you have any problems contact GFWC Headquarters.
Mid-Atlantic Region Conference
There is a very strong possibility that the MAR Conference will not be in-person, but will be a virtual event.  On the bright side, this will give the opportunity for New Jersey clubwomen who have never attended MAR an opportunity to check it out from their home.  We will keep you posted as more information becomes available.
Special Applause
Congratulations to Marilyn Kuna (Franklin Woman's Club) and Virginia E. Van Doran and  Beatrice Castoro (Woman's Club of Hopewell) for receiving their GFWC 50 year gold pin.
Debbie Cibelli, Palisades District Vice President was anonymously nominated and received a commendation for New Jersey's Fifth District Hometown Hero award. As Director for The Paramus Community Pantry, she started a new program that delivered food to those recovering at home from the coronavirus. In addition, she secured and provided over 1100 hot meals during Governor Murphy's "Stay at home" order as her day job, all while cutting material and sewing buttons on headbands for our healthcare heroes during her down time.
If you have a woman in your club that has received special recognition, please send the information to suggestions@njsfwc.org.
National Ice Cream Month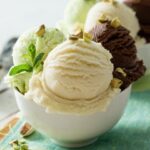 Back in 1984 Congress passed one of their most important (totally my opinion) Resolutions. National Ice Cream Month is celebrated each year in July and National Ice Cream Day is celebrated on the third Sunday in July. The celebrations were originated by Joint resolution 298 in the United States Senate, which was sponsored by Senator Walter Dee Huddleston of Kentucky in May 1984 and Joint resolution 543 in the United States House of Representatives, which was sponsored by Representative Kika de la Garza of Texas in April 1984. This year you can find places to get free ice cream. Celebrate with your club members by getting together at your local ice cream place, making sure to social distance, for a short get together.
There is absolutely no scientific evidence for this, but I believe that ice cream kills Covid-19 in your mouth.