Reports Part 3, GFWC Awards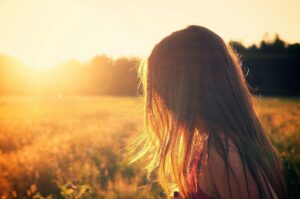 Report Writing Part 3
HEALTH AND WELLNESS (formerly Home Life) and COMMUNITY ENRICHMENT AND OUTREACH (CEO) (formerly Public Issues) have the biggest changes in realignment.  It may look complicated, but when you look at it, it makes sense.  For example, if you made or sent food to hospitals or first responders for Covid-19 it will go under Health and Wellness.  If you sent food to the local food bank it will go under CEO.  One helps the medical community and one helps the community. CEO will now get projects from Health and Wellness that help the community-food banks, the underserved community, wish trees.  Projects already in Public Issues will stay in CEO except for first aid and CPR classes that will go in Health and Wellness.  The key question to ask in deciding where something goes is "What is the purpose of this project?" Based on your answer there may be more than one place to put a project and that is okay.  The important thing to remember is that you can divide a project up into more than one program, however, you can only report the information once. More information will be coming out at the report writing workshop and in the ALMANAC.
A Report Writing Workshop will be held on Wednesday, August 19, 2020 at Federation Headquarters.  There will be two sessions, 10 a.m.-Noon or 1 p.m.-3 p.m.  To register contact, 2nd Vice President, Barbara McCloskey, mccloskey@njsfwc.org. Give your name, club, phone number, email address and whether you would like to attend the morning or afternoon session.  We will contact you if we need to hold this workshop via Zoom.
GFWC Awards
Congratulations to Past State President, Mary Wolfe and the 2018-2020 Administration for the awards they received at the electronic GFWC Convention.
Mary posted the following on Facebook:
"Congratulations to NJSFWC for receiving the following GFWC awards in our membership category: Arts, Website, Communications/Public Relations
Top 10 contributors to UNICEF – #4 Junior Woman's Club of Hasbrouck  Heights and #1 New Jersey State Federation of Women's Clubs
Honorable mention for International Outreach Club Creativity Award Contest – Vernon Township Woman's Club
Juniorette Participation Awards went to Long Valley Juniorettes, Princeton Area Juniorettes, Boys Charity Group and Arlington Juniorettes
Top 10 contributors to GFWC Domestic Violence and Prevention Fund – # 10 (tie) Woman's Club of Parsippany-Troy Hills, #8 New Jersey State Federation of Women's Clubs
Congratulations to all of the award winners!
I'm proud to be one of the state presidents presented with the Charlotte Emerson Brown award."
Fourth of July
We wish everyone a safe Fourth of July.  If you gather with family and friends remember that the virus is still out there and to take necessary precautions.  Ask yourself would you rather wear a mask or a ventilator?  And take some time to revisit our history and our founding fathers.
I will leave you with a quote from Thomas Paine that is apropos for today.  "These are the times that try (wo)men's souls."