eConnection 2/24: News & Communications: Using Facebook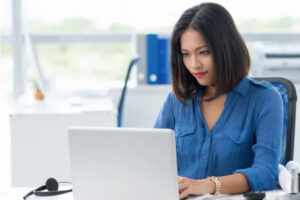 NJSFWC ECONNECTION February 24, 2021
Jan W. Hanson, NJSFWC President
Sad News
NJSFWC Past State President Virginia Zanetich (1976-1978) passed away on Saturday, February 13, 2021. She was a charter member of the Contemporary Woman's Club of Washington Township. Her theme was "Rise-and Be Counted" and her Special State Project was the Eye Institute of NJ. Date Correction
Correction to Call to Convention
To clarify the dates for the Virtual Convention are Monday, April 26 and Tuesday, April 27, 2021. Sorry for the confusion.
Website Information Correction
In the March ALMANAC article from the GFWC Signature Project: Domestic Violence Awareness and Prevention promoted purchasing socks for domestic violence shelters. The correct website for purchasing socks is bombas.com.
Using Facebook
Communication Chairman, Carole Speechley
Facebook is a good tool to promote your Club and its events and fundraisers.Here are some suggestions on ways to make sure your posts send the right message:
• For brand recognition, use your Club logo for your Club's profile picture so it's on every post.
• Make sure your cover photo is either just the Club name or projects the image you want for your Club, one that will attract others to join.
• Include that you are a member of the New Jersey State Federation of Women's Clubs and the General Federation of Women's Clubs and include the NJSFWC and GFWC logos.
• Remind your members to like and share the posts. Personal comments always enhance the shares.
• Partner with other local organizations to post each other's events to reach more in the community.
• See if you can get a link on your town's website to your Facebook page (and website).
• Reply to and/or like comments on your posts to show you appreciate their interest.
• Be sure to post all the different things your Club is doing, pictures of members making items for nursing homes, collecting food for the food bank, filling stockings for Operation Yellow Ribbon, presenting scholarships, at District and State events, club picnic, etc.
When it makes sense, include contact information and a statement that potential members are welcome. If you don't have a club email address, you should consider getting one for this. You do not want to use as member's email address in a post. Make sure someone is checking and replying to any emails daily.
Reminder: Communications Zoom Workshop, Thursday, February 25, 2021, 10:30 a.m. Contact Carole Speechley, speechley@njsfwc for the link.