eConnection 2/10: Girls' Career Institute, Photo Contests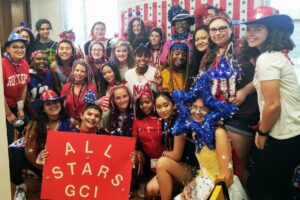 GIRLS' CAREER INSTITUTE
Unfortunately, we are going to have to cancel Girls Career Institute once again. Rutgers is not able to determine whether or not we can hold it at their facility and even with vaccinations at this time we cannot say it is safe. We are looking at alternatives, however, we have no plans at this time. Any Club that rolled over their registration fee(s) will have the money returned.
PHOTO CONTESTS
Even though Achievement Days have been cancelled we are able to hold the Photography Contest. The rules (found in the Supplement and on the NJSFWC Website) remain the same, however, entries must be mailed or delivered to Headquarters by April 1st. Please mark on your envelope "Attention: Lynn Webb."
Send to: Attention: Lynn Webb.
NJSFWC, 55 Labor Center Way, New Brunswick, NJ 08901
Happy Valentine's Day, everyone!