eConnection 11/18: 126 Years, NJSFWC Masks, Report Writing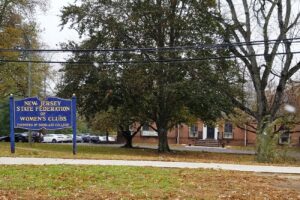 126 Years
This week we celebrate the start of the 126th year of our existence. In 1894, a group of determined women travelled to Orange, NJ to unite Woman's Clubs from across the State. This was before the Turnpike, Garden State Parkway and automobiles. The irony is that today we are limited in our travel and our ability to gather in-person. We are, however, just as determined to succeed in reaching our goals.
NJSFWC Masks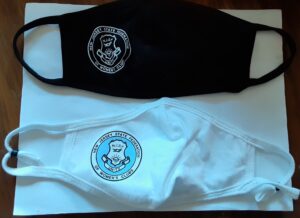 Show you support for the NJSFWC while keeping safe. We now have masks for sale, one for $6 and two for $10. They come in two colors, black and white and our seal is printed on the side. The white masks have adjustable straps. Your District Vice President has a supply or they can be purchased from Headquarters. Please add $1 for every 6 masks if you need them mailed to you.
Report Writing
Your Club President should have received the report writing packets. Remember all this information is located on the NJSFWC.org website and can be emailed and/or printed from the site. This may be a year in many ways we want to forget, but it is also a year where Clubs have stepped up and found new ways to communicate, complete projects and fundraise. You should all be proud of what you have been able to accomplish under tough circumstances.
On that note, we want to read about all the projects that you have completed. If you held a Zoom meeting to work on a project, have a speaker, sang together or held a book discussion, now is the time to write these completed projects on your report forms. Be sure to include a narrative so we get the details of what was done.
Writing reports is not a one-woman job. Why not have a few of Clubwomen look over the report forms and see where your projects should be reported.
The Where Should I Report It link is below:
https://njsfwc.org/wp-content/uploads/2020/10/Where-Should-We-Report-It-2020.pdf
Remember, if multiple people have worked on a project or fundraiser, such as sewing masks, knitting hats or setting up wish trees, be sure to gather all their volunteer hours before you complete the report. Once you have completed all your reports, and add up all the projects, volunteer hours, and donations, you can proudly share that information with all your Club members, prospective members and the public!
You do not have to wait until January 15th to begin working on your reports. Gathering and sorting the information by departments now will make the time of filling them out go much faster and easier.
If you have any questions please feel free to contact any Department Chairman. We are all happy to answer any questions!
We will hold at least three questions and answer sessions in January via ZOOM.
Thank you in advance for all you do to make a difference!
November ALMANAC
It has come to my attention that some of you (including me) have not received the November ALMANAC. They were mailed out on October 21st. The information is available on the njsfwc.org website, so I encourage you to get it from there.