eConnection 11/15 – Open House, gift ideas, GCI Workshop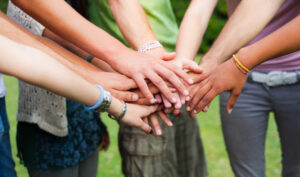 Shirley A. Holly, NJSFWC President
Girls' Career Institute Workshop, at Headquarters OR Zoom this Saturday, November 19th 
Pre-registration required.
by email to tokar@njsfwc.org for in person or
by email to miller@njsfwc.org for Zoom.
Light refreshments available at Headquarters
ZOOM at:
https://us06web.zoom.us/j/87066927385?pwd=kxqOEdoWnJTdFozNmJldTBLRGxZUT09
Meeting ID: 870 6692 7385
Passcode: GCI2023
---
NJSFWC Open House!
There's SNOWPLACE like your Headquarters home!  Have you signed up to attend?  There will be live music (a violinist, a pianist, and others), a photographer, light refreshments and more. Make and take your own snow globe.   Come meet new Federation friends!  There are two sessions,
10:00 am – Noon and 1:00 pm -3:00 pm.  RSVP to 
miller@nsfwjc.org.
---
SHOP NJSFWC's FUNDRAISERS!  
NJSFWC wants to help make your holiday shopping as stressless as possible.  Whether you need a grab bag or hostess gift, a secret Santa, a gift for a neighbor or family member or you want to buy something for yourself, we have you covered.  
Gertrude Hawk
 candy sale ends on December 11.  Refer to the November ALMANAC for directions.
This year we are also sponsoring an ongoing fundraiser with The Body Shop.  They have a vast array of products.  Every month they have different specials.  Their website is bit.ly/NJSFWC.  If you have any questions, you can call or text Lesa Brinker at 201-390-7442.  Any questions about either fundraiser please contact Chris Burlew.  burlew@njsfwc.org.
---
HOW ABOUT A MINK!
The donated mink coat bid is $1,000 and we only have another week or so before the bid closes.  Anyone interested, please contact NJSFWC Headquarters at 732-249-5474.  Thank you!
---
EMMANUEL CANCER FOUNDATION
Would you like to fulfill an Emmanuel Cancer Foundation child's wish for the upcoming holidays?  Click on the link below and it will bring you to Amazon and you can place your order without leaving your home!