eConnection 10/27: Operation Smile, Zoom Book Discussion & More!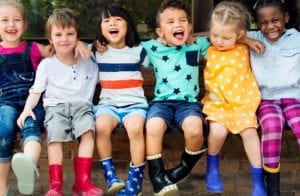 by Jan W. Hanson, NJSFWC President
Operation Smile
Due to present crisis of Covid, their program of international mission has been interrupted, but Country foundations are still conducting local medical missions. Presently, they request we postpone the production of GFWC Projects (sewing) until further notice. They will notify us when the restriction of international missions has been lifted.
They are requesting instead that we gather supplies for Child Life Therapy. They are in dire need of foam/carpet play mats, construction paper, Markers, building blocks, bowling/ring toss, liquid bubbles, pull-along toys, matchbox cars, soft foam/ rubber balls, Dolls /little people figures, yo-yos, jump ropes, kids spinner, Rubik's cube, connect 4, Play-Doh, any activity toys for kids
ZOOM Book Discussion
The Madame Curie Complex: The Hidden History of Women in Science, by Julie Des Jardins
Why are the fields of science and technology still considered to be predominantly male professions? The Madame Curie Complex moves beyond the most common explanations — limited access to professional training, lack of resources, exclusion from social networks of men — to give historical context and unexpected revelations about women's contributions to the sciences. Exploring the lives of Jane Goodall, Rosalind Franklin, Rosalyn Yalow, Barbara McClintock, Rachel Carson, and the women of the Manhattan Project, Julie Des Jardins considers their personal and professional stories in relation to their male counterparts — Albert Einstein, Robert Oppenheimer, Enrico Fermi — to demonstrate how the gendered culture of science molds the methods, structure, and experience of the work.
With lively anecdotes and vivid detail, The Madame Curie Complex reveals how women scientists have often asked different questions, used different methods, come up with different explanations for phenomena in the natural world, and how they have forever transformed a scientist's role.
Add this to your reading list…a book discussion will take place on November 10th at 7:00 p.m. to discuss these amazing women, their contributions, and how we can encourage girls and young women to pursue STEM fields in their local schools and beyond. To receive the Zoom information for this call, contact ESO Chairman Pat Trainor by email at pattee217@aol.com.
Veterans Day
Do you have a project for Veteran's Day? Are you participating in a local ceremony? The Woman's Club of Merchantville members are going to read about our veterans to elementary school children. When doing any project, don't forget to make your voices soar on Facebook, especially your photos, your website, online and traditional news sources. If you don't promote all the wonderful things that you do, no one will.
November Days
November 14th – 23rd -Hunger and Homelessness Awareness Week
November 13th – World Kindness Day
November 16th – International Day for Tolerance
November 21st -International Survivors of Suicide Day
November 25th – Thanksgiving
Donations
Just a reminder, when making donations, please check the expiration date.
Deadlines and Events
November 4th -Special State Project Project Southern State Fundraiser Deadline
November 10th -GFWC Bus Trip
November 13th -Day of Service
November 15th -Women of Achievement Nominee forms due
November 18th -Southern SSP Fundraiser
November 23rd -Report Writing Workshop, 10:00 a.m.-Headquarters, 7:00 p.m.-Zoom. Email mccloskey@njsfwc.org to register.