RN Wanted for GCI, Sweatshirt Update, Fall Conference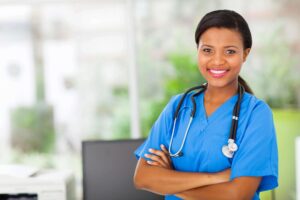 RN WANTED FOR GIRLS CAREER INSTITUTE (GCI)
Are you a registered nurse? Do you want to be a part of GCI, one of NJSFWC's premier programs? Are you available June 7-10, 2021?
GCI is in need of a nurse to join the 2021 staff. The nurse must be on premise at Rutgers/Douglass all four days. A room and meals are provided.
Duties include:
Receiving medical forms from delegates before GCI.
Reviewing forms for medications, allergies, other health information and making a file of this information. Providing the Director with a copy of the same.
Receiving and storing all medications delegates on the day of registration, and storing these in your room.
Daily delegates will come to you for their medications, you will monitor them taking these medications.
Notify housemothers of delegates who forget to come for meds.
On departure day, returning any unused medications to delegate.
Handle any medical issues during the conference, keeping the Director informed, calling parents if necessary.
SWEATSHIRTS
The sweatshirts continue to come in so thank you for your donations. Tonia Scelfo, Co-Chairman of The Woman's Club of Brielle Special State Project, placed an article in their local paper this week promoting sweatshirts for homeless veterans. Tonia has collected 32 hooded sweatshirts so far from Members and friends. Today she received an email from someone local who read the article. He is shipping her 10 sweatshirts from Walmart. Tonia joined the Club last December. Thank you to Tonia and the Woman's Club of Brielle for reaching out to the community and sharing our mission.
If you are shopping at Boscov's today or tomorrow it might be a great time to pick up a sweatshirt using your discount and helping your Club at the same time.
NJSFWC FALL CONFERENCE
There is still time to register for the NJSFWC Webinar for Fall Conference. Send your registration information, plus $5, to Headquarters and you will be sent an email from the Fall Conference Chairman with the link to join in from the comfort of your home.