eConnection 1/27: Spring Conferences & Achievement Days, CGH Award, GFWC Webinars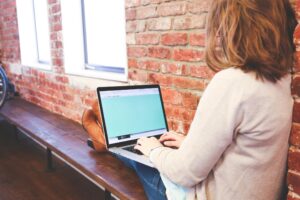 Spring Conferences and Achievement Days
Unfortunately, we have had to cancel Achievement Days and Spring Conferences will be held via Zoom.  We will still be handing out District and Membership Awards and hearing from our Club Presidents. Either the NJSFWC President or First Vice President will give the keynote address.  You cannot beat the price (free), however you will need to provide your own refreshments.
Cecilia Gaines Holland Award
Established in 1944, the Cecilia Gaines Holland Award is the highest honor that can be bestowed upon a New Jersey clubwoman. Named after the second President of the NJSFWC, this prestigious award is given annually to one clubwoman who demonstrates her commitment to her community by performing outstanding civic and volunteer work that extends above and beyond her service to her Club.
To nominate someone from your Club:
Prepare a 300-word resume in outline form, type in duplicate, double spaced describing the applicant's CIVIC activities and accomplishments.
Attach a cover letter signed by the Club President and/or Recording Secretary containing the nominee's name, address, telephone number, and email address, as well as Club name and the District.
Forward the resume and properly documented cover letter to the Honors Chairman no later than February 1, 2021.
More information can be  found in the Materials section of the NJSFWC Website under Honors, Awards and Achievement or contact Honors Chairman, Marie DiMatties,  315 Walnut Street, Haddonfield, NJ 08033, 856-428-9290, dimatties@njsfwc.org.
The deadline is February 1st.
GFWC Workshop
COVID-19 changed GFWC's 2020 Annual Convention plans and members missed their opportunity to meet Associate Organizations (AO) representatives and attend their workshops. But now the time to connect with GFWC's AOs is coming. AOs will present live webinars in February and March.
The first live webinar will be presented by long-time GFWC Affiliate Organization and Convention Sponsor, Shot@Life on Wednesday, February 3, 2021, at 4:00 p.m. EST. Mark your calendar and look for the link to register in this week's News & Notes along with the schedule for the other AO live webinars. Interested GFWC members are encouraged to register for the live event even if the scheduled live webinar does not work for your schedule. GFWC will offer a recording of the webinar only to those who register in advance.