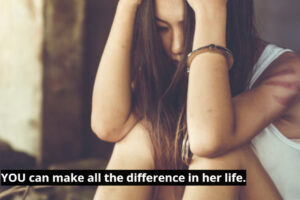 by Barbara Rose, Day of Service Chairman
The 127th Anniversary of the founding of NJSFWC is approaching and to celebrate this event, Saturday, November 13th, 2021, has been designated our Federation Day of Service.  The chosen charity is Covenant House New Jersey, which has eight different sites for youth who have been on the streets due to untenable situations at home.
Thank you to all the District Vice Presidents and clubwomen who have graciously stepped up and volunteered to assist with this day.  We will be collecting $10 denomination gift cards from Visa, American Express, Walmart, Target, ShopRite and Dunkin Donuts.  Please consider buying these whenever it is convenient, but plan to present them only on November 13th.
In addition to the gift cards to be delivered on the 13th, we will be making greeting cards that day, as these will let the teens know we are thinking of them, and the staff can give them out when needed.  Among the types of cards to make that day will be Thanksgiving, Christmas and other December holidays, birthday and "thinking of you" cards.  In the South we will be making Winter Holiday cards.  Your District Chairman will collect the items needed for that day, with the help of her committee and as many other clubwomen as possible.  She will also have some sample cards to get everyone's creativity flowing.
The greeting and gift cards will be collected on November 13th and delivered to Covenant House as soon thereafter as possible.
We hope that working on the greeting cards on that Saturday will provide everyone a chance to renew friendships after being separated by Covid-19 for so long.  Meanwhile, you might want to check the back-to-school sales for stickers, markers and other supplies to use in making the greeting cards.
Watch your October ALMANAC for specific times and places.