Women's Club of Middletown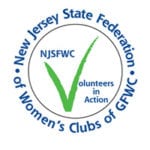 Member of the New Jersey State Federation of Woman's Clubs (NJSFWC) Shore District
---


Member of the General Federation of Woman's Clubs (GFWC)
Founded 1956 / Federated 1957
Contact
Club President: Barbara Mitchell -- wcofmiddletown@gmail.com
Membership & Meetings
Membership in the Woman's Club of Middletown is open to all women 18 years of age and over. We are nonpartisan and nondenominational. Join us as we "Volunteer...Work From The Heart".
Daytime Meetings are held the first Thursday of each month, October through June, at Noon.
Evening meetings are held the second Thursday of each month, October through June, at 7:30 P.M.
Meetings are held in Harlan Hall at The Westminster Presbyterian Church, 94 Tindall Rd, Middletown, NJ.
History
Five energetic and civic-minded women in Middletown Village met in 1956 and formed the Woman's Club of Middletown.
The objective of the club is to serve Middletown Township by encouraging friendship within our community, providing social services to the needy, encouraging beautification and conservation of our area, holding educational meetings, sharing talents, and developing leadership.
The members of the Woman's Club of Middletown have served their community in various ways with thousands of volunteer hours and dollars in charitable donations.  Some of the organizations supported are:
Middletown Public Library
Visiting Nurses Association
Humane Society/Kind News
180 Turning Lives Around
Calico Cat Food Pantry
Family Promise
Middletown Helps Its Own
Monmouth County SPCA
Manna House
Middletown Arts Center
Ronald McDonald House
Middletown First Aid Squads
Middletown Police/Fire Dept.
Brookdale College
UNICEF/CARE
Marlpit Hall
Bicentennial Road Markers
N.J. Commission for the Blind
St. John of God School
Annually award Marion Andrews Educational Book Scholarship to a graduating Middletown North High School Senior.
Conduct annual Holiday Gift Trees Project to benefit needy Middletown Township children.
Sponsor three High School girls in their Junior year as delegates to the NJSFWC Girl's Career Institute held at Douglass College
WHY JOIN
The New Jersey State Federation of Women's Clubs gives women the opportunity to expand their horizons through individual growth and by working together towards a common goal. You can:
be a part of an ongoing respected organization with 8,000 members in NJ;
have the opportunity for friendship, fun, and fulfillment while working together;
have a voice in policymaking.
Together we can make a difference, within ourselves, and within our communities
Planned Club Events
Prepare Christmas Stockings for the Military
Letters from Santa Project
Holiday Gift Trees for Needy Township Children
Barnes & Noble Holiday Gift Wrapping Fundraiser
International Tasting Luncheon/Dinner for CARE and NJSFWC International Scholarship
Prepare Items for the Visiting Nurses Association's Shut-in's Project