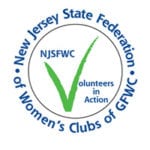 Member of the New Jersey State Federation of Woman's Clubs (NJSFWC) College District
---


Member of the General Federation of Woman's Clubs (GFWC)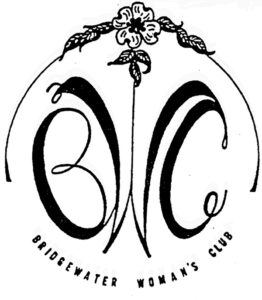 P.O. Box 6071
Bridgewater NJ 08807
Established and federated in 1976
For latest news click here to visit our Facebook page.
Meetings
Meetings are held at The Green Knoll Fire Company, 606 N. Bridge Street, Bridgewater, New Jersey 08807 on the 2nd Tues of the month. Coffee and social time is at 9:30 a.m. followed promptly by the meeting at 10. Monthly programs vary from informative to just for fun.
About Our Club
We are a group that prides ourselves on volunteering and donating to various charities.
Our Public Issues committee visits the Woman's Military Sexual Trauma unit at Lyons Hospital once a week to play games and offer encouragement to the patients.
The Home Life Department collects and distributes school supplies in September, turkeys and supermarket gift cards in Nov. and toys in Dec. Cash awards go to the food bank and various charities through out the year.
We support our International committee by making gowns for Operation Smile.
Our Education Dept. awards scholarships to senior graduates. We send high school girls to the Career Institute at Douglas Collage once a year to get a taste of college life.
We have a literature group that meets once a month and two groups that play bridge.
Our club has a yearly major fund raiser to benefit our charitable causes.
This year we are supporting the Special State Project CASA NJ (Court Appointed Special Advocates for Children).
There are many other things going on in our very active organization.
OFFICERS 2019-2020
Co-Presidents: Charmaine Kroon, Loretta Harback
First Vice President :Patricia Pavol
Second Vice President: Barbara Lubrani
Third Vice President: Kathy Jepsen
Treasurer: Show-May Heimbuch
Recording Secretary: Joan Galay
Corresponding Secretary: Mary Monaghan
Parliamentarian: Virginia Panicucci
For More Information
Please email us: bridgewaterwomansclub@gmail.com